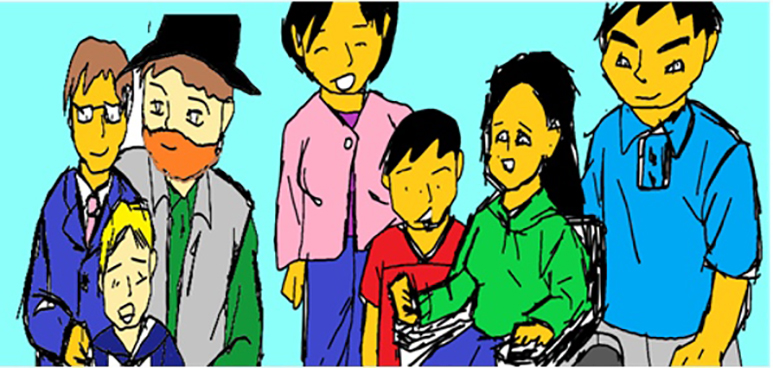 Become a UW LEND Self-Advocate Trainee
Why?
Because your neurodiverse voice and perspective is a much-needed one that healthcare professionals don't often get to hear!
What is UW LEND?
UW LEND = Leadership in Education in Neurodevelopmental and Related Disabilities
A 9-month training program for students, clinicians in medical and education professions, self-advocates and family members.
UW LEND located at the University of Washington at the Center for Human Development and Disability.
What will I do as a trainee?
Learn about child and young adult disabilities like autism, Down syndrome, and many others
Learn how to use your voice for advocacy and to make change
Be a learner alongside trainees of all different backgrounds
Be a teacher by sharing your personal experiences of having a disability
Self-advocate trainees earn a stipend for participating!
What experience do I need?
Be an individual who identifies as having a developmental or related disability
Have passion for disability self-advocacy and making the lives of fellow disabled people better
Have a desire to become more involved in the disability community and become a leader
Have some post-high school experience
How do I apply?
Contact Ivanova Smith, Self-Advocate Faculty
OR
Kathleen Lehman, Associate Director.
You will get help filling out the application forms, if you need it, so don't worry!
You will get help scheduling an interview
You will contact two people you know to write a letter of recommendation
Hear the voice of Self-Advocate Faculty Ivanova Smith
Hear the voice of Self-Advocate Trainee John Wennberg
Hear the voice of Self-Advocate Trainee Isaac Shiu


Leadership Education in Neurodevelopmental and Related Disabilities