UW LEND enrolls 21-35 trainees annually to participate in a 9-month interdisciplinary, leadership program. Trainees are graduate students, post-graduate fellows, mid-career community health professionals, families and self-advocates from at least 16 different disciplines.  Trainees participate in:
Interdisciplinary clinical practice

Didactic seminars and leadership workshops

Leadership experiences in the community

Self-directed activities

Leadership project
Each trainee has a UW LEND Faculty mentor and works collaboratively with their cohort of trainees. Modest stipends as available to trainees.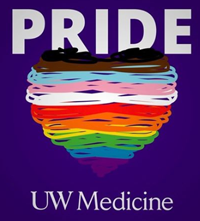 UW LEND prioritizes enrollment of diverse trainees. To include diversity in education, ethnicity, race, gender, gender identity or expression, economics, geographic location, spirituality and religion, and health status.
Trainee Disciplines:
Audiology
Behavioral Analysis
Dentistry
Family
Genetic Counseling
Medicine – Adult
Medicine – Pediatric
Nursing
Nutrition
Occupational Therapy
Physical Therapy
Psychology
Public Health
Self-Advocate
Social Work
Special Education
Speech Language-Pathology
And others
TRAINING OPPORTUNITIES
Long Term Trainees commit to three or more academic quarters and complete ≥ 300 hours of training.  Trainees may participate from distance.
MEDIUM TERM and SHORT TERM TRAINING opportunities available. 


Leadership Education in Neurodevelopmental and Related Disabilities