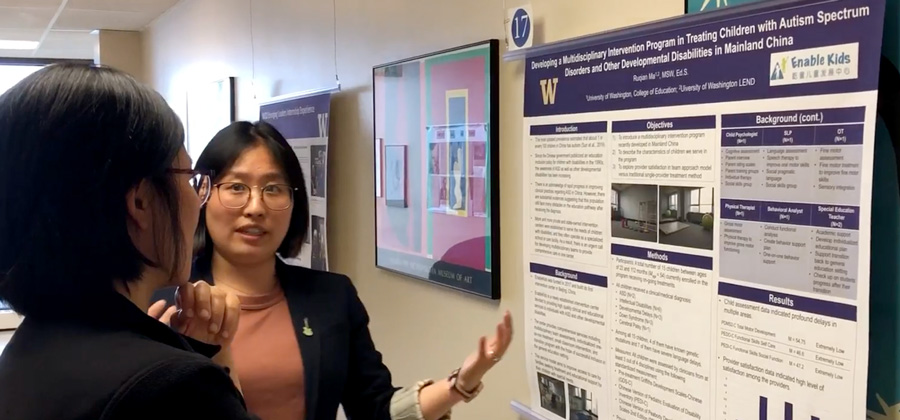 Introduction to UW LEND Leadership Projects
UW LEND Trainees are required to complete a leadership project under the guidance of their faculty mentor or other UW LEND faculty.  Examples of leadership projects: 
Project that fulfills the trainee's academic thesis or dissertation or research requirement

Pilot research study

Survey research for a needs study, assess quality of service, measure client satisfaction

Develop a product or resource for use in clinical service or training
Choose a topic and project that you are excited about. Consider working on a project with a small team of trainees. Interdisciplinary collaboration is encouraged.

Trainees present their projects at the UW LEND Leadership and Research Seminar on the first Monday in June. Trainees have the option to present their project as a short oral 10-12 minute presentation or as a professional poster.
Leadership Project Timeline
December
Identify leadership project and your project team as appropriate
February
Complete literature review
March
Submit leadership project survey response: title and abstract (link)
May
Prepare poster or PowerPoint slides
Practice presenting with fellow trainees and faculty mentor
Resources
Oral Presentation with Slides
Professional Poster Presentation
Archived UW LEND Leadership and Research Symposium Brochure